User talk:Roger
The UESPWiki – Your source for The Elder Scrolls since 1995
Welcome!
[
edit
]
Hello Roger! Welcome to UESPWiki. It's always good to have new members. If you would like to help improve any of our pages, you may want to take a look at the following links:
If you would like to spice up your userpage, click here for a list of userboxes you can use, including a guide to making your own.
When you're editing, it's always a good idea to leave edit summaries to explain the changes you have made to a particular page, and remember to sign your talk page posts with four tildes ~~~~. Also, the "show preview" button is a great way to view the changes you've made so far without actually saving the page (our patrollers really appreciate it!).
Feel free to practice editing in the sandbox or discuss the games in the forums. If you need any help, don't hesitate to contact one of our mentors. Have fun! —Skyrimplayer (talk) 15:04, 20 October 2012 (GMT)
Cookie!
[
edit
]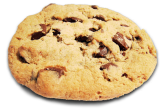 You have been given a cookie!
Your dedication and diligence to the wiki has not gone unnoticed. A user has seen the progress you've made, and has given you a cookie because of it. Good work! The user had the following to say:
Nice work with the two Oblivion images and the general all-around tweaking you've been doing! I had to replace your purgeblood crystal image, since it had a 1:1 ratio. Not usually an issue, but if in doubt I'd recommend that you always upload a 4:3 image - it can always be cropped afterwards. —Legoless (talk) 22:57, 15 December 2012 (GMT)
Thanks for the cookie! I'll try to upload more images in the near future, and hopefully get them right. Roger (talk) 23:11, 15 December 2012 (GMT)
Klimmek
[
edit
]
Hey, Roger! Let's see the image you took. It sounds like it would be great for the quest page, so it should be uploaded under the name SR-quest-Climb_the_Steps_02.jpg. Thanks in advance! ☺ --Krusty (talk) 22:21, 27 January 2013 (GMT)
Loading screens
[
edit
]
Thanks for snagging those last two DB loading screens. I could not get them to appear for the life of me. I was worried I'd have to do what I did with the SR/DG/HF loading screens and create a mod that disabled all the other ones in order to get the last few I was missing. (Which worked, but man that was tedious.) TheRealLurlock (talk) 04:35, 17 February 2013 (GMT)
Heh, yeah, must have been pain. I actually did create a plugin that replaced the conditions of the loading screen I needed to display with one that is always true (e.g. GetRandomPercent <= 99). The chance seems to be high enough without touching other loading screens. --Roger (talk) 10:53, 17 February 2013 (GMT)
Nice Catch
[
edit
]
I did check the dialogue, but I only gave it a very cursory glance that the gist of it happens. This edit was a very nice catch. --AKB Talk Cont Mail 13:09, 14 April 2013 (GMT)
Thanks! --Roger (talk) 13:15, 14 April 2013 (GMT)
Hey there Roger! Just wondering, I saw you helped out with the Oblivion:Heinrich Oaken-Hull's House article images, and was wondering if I could call on your expertise? As you may have seen, I have a new project up for the newly created articles for the houses, and I am going to need at least heaps of images for the exteriors of all the houses alone. (plus additional interior images later on) Let me know if you're interested, it'd be great to have you as an addition to the team :) -helenaanne  talk ♥ 07:28, 26 April 2013 (GMT)
Dragonborn:Guard Dialogue
[
edit
]
Hi Roger, thanks for your help last time (CK ). I've noticed the Guard Dialogue in your sandbox AFTER I created this page. I found them with the help of CSList. However, more detailed requirements for some dialogue are needed and welcome. Sorry for my ignorance and feel free to improve our pages. Dreamshadow (talk) 14:41, 7 May 2013 (GMT)
No need to apologize as there is no way you could have noticed; it has been sitting in a pretty hard-to-find place. :-) I think the table already includes all the requirements, but I'll need to check before I add it to the article. --Roger (talk) 14:47, 7 May 2013 (GMT)

Ha, thank you, hope to see them soon~ BTW, a Creation Kit Information Requests page is ready in my sandbox and a discussion on it has begun on CP. Will you take a look? Your opinion would be important and welcome. Dreamshadow (talk) 23:07, 7 May 2013 (GMT)
Neloth images
[
edit
]
Hi Roger. Many thanks for all the images you have provided for the Neloth sandbox I'm working on, they are really helping out! I just had one tiny request if you don't mind - I'm nearing the end of the wip and this is one thing I'd love before I launch the page. Is there any chance you could snap another shot of File:DB-npc-Neloth 06.jpg, but with Neloth pointing higher up at the sky? I know it's a minor thing, but as he has so few interesting poses to pick from, this is one that would really help illustrate the scene perfectly. Thanks again! --Jimeee (talk) 15:31, 15 May 2013 (GMT)
Hey Jimeee, I'm glad the images have proven useful. As for your request, are you sure that he actually points up at the sky? For me that's the highest he could raise his hand. --Roger (talk) 16:41, 15 May 2013 (GMT)

Hi there. Yes, I'm certain he points it up at least a 45 degree angle. I have done a few playthroughs of that quest and remember that scene well. --Jimeee (talk) 16:50, 15 May 2013 (GMT)

I have just loaded an earlier save and, while saying the "She lives. Seek her..." line, he always raises his left hand to the point shown in my image and puts it back down. After that, he raises the other hand to a higher level, though it doesn't look like he's pointing at all. Could you be a little more specific as to which hand he raised in your playthrough and when? --Roger (talk) 14:43, 16 May 2013 (GMT)

Hmm very odd. Ok, here is an image I saw "somewhere" - I didn't take the image as I have an xbox. Different angle, but he is pointing up like I remember. Unless something weird is going on - maybe I need to play that quest again. --Jimeee (talk) 14:52, 16 May 2013 (GMT)

It seems his animation is picked from two at random. As I kept loading, he did the "right" one a couple of times. Edit: New image up! Is it alright now? --Roger (talk) 15:29, 16 May 2013 (GMT)
...that we might remember.
[
edit
]
Hey Roger! I finally found the energy to write the Retaking Thirsk walkthrough, and suddenly remembered that we talked about something we should check at some point – only, in true Miraak fashion, I don't remember exactly what it is. It had to do with the amount of inhabitants in Bujold's Retreat before you cleanse the Stone, and how many enemies would be in the camp if you joined the Rieklings. I have looked a bit in-game to see if it would refresh my memory, but nothing. If you have an idea what I'm talking about, let me know. :D --Krusty (talk) 05:36, 11 June 2013 (GMT)
Morrowind place pages
[
edit
]
Hey! I'm really glad that they are finally starting to be written. I have one request, however. With such small areas with a relatively small amount of objects in them, the Oblivion dungeon style format doesn't really look all that great. It is possible that it would look fine for some of the very large dungeons, but would it be possible to have the small dungeons just simply as prose, and no headers separating them? You can see what I mean here.  :) Thanks again for your help!! Jeancey (talk) 22:38, 27 June 2013 (GMT)
The Resdayn Record
[
edit
]
The first edition of the Resdayn Record is out now! The Resdayn Record is the Morrowind Overhaul Project's quarterly newsletter! You can read the newsletter here. If you wish to opt-out of this newsletter, please post a message on my talk page. Thanks for participating in MWOP this quarter!!! Jeancey (talk) 18:47, 13 July 2013 (GMT)
Email Contact
[
edit
]
Do you have an email I can contact you at? If you don't wish to set it in your Wiki preferences or show it here you can contact me directly....thanks! -- Daveh (talk) 17:30, 19 November 2013 (GMT)
I'm sorry for the late reply. It should be set in my preferences now. --Roger (talk) 09:13, 26 November 2013 (GMT)
Prophet Images
[
edit
]
Hey Roger! Thanks a lot for the awesome images; however, I may have messed up, as the "Ambush near Dragon Bridge" was meant to be the overturned kart and dead horse, with the bodies and all that. The vampire attack image is great though, so we can definitely find a spot for it. Here's hoping you have the patience to provide an image of the overturned kart and the bodies at some point. Thanks again! ☺ --Krusty (talk) 21:48, 8 February 2014 (GMT)
Hey there. No worries, I've actually taken images of both ambushes just to be sure (but of course forgot to upload the other one, which turned out to be the one you're looking for). Here you go: File:SR-quest-Prophet (Dawnguard) 02.jpg. --Roger (talk) 21:58, 8 February 2014 (GMT)
Skyrim Houses Redesign Project
[
edit
]
Hi Roger, Why have you felt the need to change the layout for Dawnstar Barracks so that it no longer conforms to the standard layout taught to me and designed to be standardised across the above project, I'm purely talking about removing the exterior section and including it as what is only supposed to be a general description of the building in question? I think removing the floor headings was unnecessary and made it less user friendly, but hey ho, but why meddle with the exterior section and move what is clearly far more info than should be classed 'general description' of the building? It really makes me feel that it's just not worth the time and effort I've put into trying to learn and improve the quality of the info I produce and the format and language preferred on this site. Biffa (talk) 01:32, 16 March 2014 (GMT)
Hi, I find the SHRP guidelines rather lacking and vague (the exterior is never mentioned and no example covers it). Besides, I deem the location of the place as well as its access points fitting in the general description. Regarding the subheadings, they seemed redundant to me, as the text could be separated in paragraphs without any readability issues. --Roger (talk) 13:29, 16 March 2014 (GMT)

The exterior is given an example look at Addvar's House, additional I've had numerous conversations regarding layout with several members on the SHRP, Krusty and The Silencer amongst them, as well as conversations about not using tables for low amounts of ingredients, but rather writing it in full walkthrough instead.
How does your changes comply with: "On a new line, add a brief description of the inhabitants and the number of areas of the house, with the appropriate links to the house content sections.
On a new line, add any interesting facts about the building. Underneath that, add a
. This takes your writing below the image for consistent layout."
I've moved it back to correctly display this info on the page for Dawnstar Barracks. Cheers. Biffa (talk) 13:59, 16 March 2014 (GMT)