User talk:StormySkies
The UESPWiki – Your source for The Elder Scrolls since 1995
Welcome to our wiki!
[
edit
]
Hello StormySkies! Welcome to UESPWiki! It's always good to have new members. If you would like to help improve any of our pages, you may want to take a look at the following links:
If you would like to spice up your userpage, click here for a list of userboxes you can use, including a guide to making your own.
When you're editing, it's always a good idea to leave edit summaries to explain the changes you have made to a particular page, and remember to sign your talk page posts with four tildes ~~~~. Also, the "show preview" button is a great way to view the changes you've made so far without actually saving the page (our patrollers really appreciate it!).
Feel free to practice editing in the sandbox or discuss the games in the forums. If you need any help, don't hesitate to contact one of our mentors like myself. Have fun! --Nocte|Chat|Look 05:37, 8 August 2013 (GMT)
Appears in links
[
edit
]
Hey! It's awesome that you want to help! However, we generally do not add appears in links until there is actually a page to link to in that namespace. There aren't many place pages in the Arena namespace, so we in general do not add those to the template. Thanks! — Unsigned comment by Jeancey (talk • contribs) at 01:16 on 5 March 2014 (GMT)
Updating old namespaces with info from newer games
[
edit
]
Hi, Stormy. I noticed your edits to the Arena namespace. Maybe I'm misinterpreting something (again), but I thought I should draw your attention to the fact that several editors, myself included, don't feel it's appropriate to "go back" to older games and update them with things from newer games. For example, see this blog post. It's not an explicit policy, to my knowledge, but it's quickly on the path to become one, and is implied by the arrangement of the site.
The Lore namespace is fair game; that's pretty much why it exists, to incorporate info on one topic from multiple games. But generally, the Arena namespace should be composed of Arena info, Daggerfall with Daggerfall info, etc. Anyways, hope that helps; you have a good one. Minor EditsThreats•Evidence 04:07, 30 March 2014 (GMT)
Nevermind. Just me being stupid. Minor EditsThreats•Evidence 04:23, 30 March 2014 (GMT)
Edited Maps in Lore
[
edit
]
Hey StormySkies, thought I'd point you towards these two discussions in relation to the maps you added to the relevant lore pages in case you wanted to voice an opinion. —Legoless (talk) 23:28, 8 July 2014 (GMT)
Nede article
[
edit
]
Hey! For your nede article, there is a large amount of information contained in the Craglorn Secrets collection, especially about their relationship with the constellations. It should help you out! Also, remember that {{Lore Link|Nede|Nedes}} can be shortened by simply doing {{Lore Link|Nede}}s :) Jeancey (talk) 07:34, 4 August 2014 (GMT)
Map of all Dwemer Ruins
[
edit
]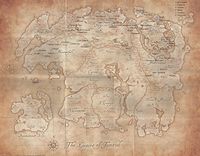 Hey, I remember you were interested with the map of Dwemer Ruins, so here it is. Note that I didn't mark the unnamed ruins hidden inside some caves (Sightless Pit, Tolvald's Cave etc.). I also marked Bamz-Amschend where Mournhold is in ESO and not where it is on the background map (I had no better idea). - Vordur Steel-Hammer2 (talk) 15:49, 6 September 2014 (GMT)