Arena:Haven
The UESPWiki – Your source for The Elder Scrolls since 1995
"Haven lies on the southern edge of Valenwood. She seems a place of safety in an otherwise dangerous world..."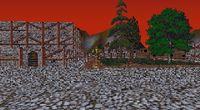 Haven is a city-state located in the southeastern corner of Valenwood, along the coast. The ruler is King Silrim. Its rival is Southpoint.
Locations
[
edit
]
Inns

Crimson Dagger
Crimson Mug
Devil's Cutlass
Devil's Sailor's
Dirty Chest
Dirty Sailor's
Flying Gibbet
Flying Saber
Gold Noose
Green Mug
Haunted Port
King's Cutlass
Lucky Gull
Lucky Serpent
Queen's Crow Nest
Red Saber
Red Serpent
Silver Gull
Thirsty Tide

Temples

Brotherhood of Faith
Brotherhood of Mercy
Conclave of Charity
Conclave of Faith
Conclave of Mercy
Conclave of Solitude
Conclave of the One
Order of the One Prophet
Order of the Red Rose

Stores

<random>'s Accouterments
Bargain Supply Store
<random>'s Quality Armaments
Elite Armaments
Elite Provisions
<random>'s General Supply Store
<random>'s General Sundries
<random>'s Equipment Store
<random>'s Supply Store
<random>'s Quality Tool Store
Rare Provisions
<random>'s Gear Store
The Basic Gear Store
The Basic Tool Store
The Emperor's Gear Store
The Essential Tool Store
The Practical Accouterments
The Practical Gear Store
The Practical Provisions
The Practical Sundries
Used Supply Store
Vintage Equipment Store
Vintage Supply Store
Haven is a possible starting location for Wood Elves.