User talk:Damon/Jo'Sakhar
The UESPWiki – Your source for The Elder Scrolls since 1995
Ask me questions here. This is an archive of Jo'Sakhar's talk page, and is not the place for questions.
Welcome!
[
edit
]
Hello Jo'Sakhar! Welcome to UESPWiki. It's always good to have new members. If you would like to help improve any of our pages, you may want to take a look at the following links:
If you would like to spice up your userpage, click here for a list of userboxes you can use, including a guide to making your own.
When you're editing, it's always a good idea to leave edit summaries to explain the changes you have made to a particular page, and remember to sign your talk page posts with four tildes ~~~~. Also, the "show preview" button is a great way to view the changes you've made so far without actually saving the page (our patrollers really appreciate it!).
Feel free to practice editing in the sandbox or discuss the games in the forums. If you need any help, don't hesitate to contact one of our mentors. Have fun! —Skyrimplayer (talk) 00:10, 1 February 2013 (GMT)
I do have a question actually... Can somebody transclude my header in place of the full header's code on my page or tell your spam blocker that I am NOT a spammer? It's rather inconvenient when I want to do something small or copy a large amount of text somewhere and I am having it stopped. Jo'Sakhar (talk) 01:12, 2 February 2013 (GMT)
Done.
In order for that filter not to come up, you need to make at least ten edits outside of the "user" namespace--you'll be put into a category called "autoconfirmed users". Most of our spam filters can be bypassed by autoconfirmed users. Currently you have four non-userspace edits. Vely►t►e 02:46, 2 February 2013 (GMT)
Morrowind pages
[
edit
]
Hey! I love that you are helping out on the Morrowind pages. I was just wondering if you would be interested in doing more than just grammar and tidying. I've been trying to put together a Morrowind places redesign project and if you want to help, I could write out a list of things that need to be added to pages, and what could be expanded upon on those pages. Jeancey (talk) 22:21, 2 February 2013 (GMT)
Sure! Shoot me a list, and I'd be happy to help. Jo'Sakhar (talk) 22:24, 2 February 2013 (GMT)

Currently, all the pages except those crossed off here need to be checked. Basically what I did was go through the dungeon, writing down as I went what appeared where, where the enemies were located (this is really easy to do on the PC, use the console command TAI to turn off the ai and thus they won't attack you), what loot was located where, and any other important things to note. If there were only a few things, like two potions on a table, I linked the specific potions. If there were quite a few, like 4 or more, I just said an assortment of potions. Nearly every chest contains leveled loot, so in terms of chests and other containers you should be much less specific, usually just looking in the chest and saying that it contains an assortment of those items. If you are unsure of whether an item is level, you can check the Construction Kit, or just post on my talk page and I can check it out for you. The other major thing to look for is that most of the dungeons, if there are NPC enemies who appear OUTSIDE the dungeon, they are often not including in the list on the dungeon page, but rather on the list for the whole region. In this case, they need to be added to the dungeon page, removed from the region page, and the redirect needs to be changed to point to the dungeon. I realize that this seems like a lot, so if you have any questions, feel free to ask and I would be more than happy to answer them if I can. :) Thanks again! Jeancey (talk) 22:37, 2 February 2013 (GMT)
A request
[
edit
]
I apologize for continually asking others to do such insignificant work for me, but I have a list of requests to make:
May somebody move the contents of Morrowind:Guards to User:Eric Snowmane/Bedt?
I am initiating this proposal here because I lack knowledge of where to put it. I want to propose that the "Bulk Editing" filter, the one that continually irritates me, either has its blocking message updated to clarify precisely what conditions need to be met to override it, because using what the message says at face value, which I will post below to enlighten everyone, you'd think that I am qualified to ignore the filter. I'm not, it's got some additional (incredibly not documented conditions) conditions that I am evidently not meeting.
| | |
| --- | --- |
| | A user making a large edit to user space as one of their first edits is a possible indicator of spamming. Doing this solely for the purpose of advertising your web site can be considered to be vandalism. If you continue to use the wiki for advertising purposes, this IP address will be blocked from editing. If this is a legitimate edit, then you need to either break it up into smaller edits, or make at least ten constructive edits around the website. |
In theory, I understand the current reasons why the filter is in place to do what it does, judging from my looking over the Abusefilter setup, but I think I want to propose a change in how the filter itself functions, to allow the legitimate users the ability to work. Perhaps, if it's possible, a manual override flag that can be toggled for users that are confirmed to be legitimate users? I imagine I am not the only one who can find things to do on day one of the job and get to work on it. It's rather inconvenient to wait a solid week for everyone else over this kind of thing.
Don't take my posts as complaints or discontent, I am happy to be here and happy to work, I just wanted to point out that I think, as it stands, that your filter system is too restrictive on the legitimate users and simultaneously too vague in detailing what exactly needs to be done to override it. Jo'Sakhar (talk) 00:32, 4 February 2013 (GMT)
I just thought of an idea... How about a flag, 50 edits overrides the filter by default? The legitimate users who meet the threshold and want to keep working wouldn't be hindered by it, and I am sure a vandal of some sorts would be blocked before the 5th edit was made, assuming you guys are swift on discipline here? Jo'Sakhar (talk) 00:38, 4 February 2013 (GMT)
I've moved the Guard content to User:Eric Snowmane/Bedt.(:--Skyrimplayer (talk) 00:47, 4 February 2013 (GMT)
You should soon not receive the message. As I said before, you need at least ten edits to be considered autoconfirmed, but it seems I was incorrect in that they must be in non-userspace pages. Your account must also be four days old to reach autoconfirmed. Very rarely do people make as many edits as you in under four days, but it would be more of a hassle to manually give you the rank rather than just waiting another 24 hours or so.
Hey, just letting you know, it might be easier to contact people and ask questions of a large amount of people by using the UESPWiki IRC channel. :) Jeancey (talk) 04:18, 11 February 2013 (GMT)
Trouble uploading files
[
edit
]
Each time I try uploading a new version of Neminda, it says the file is empty and it won't upload... File's obviously not empty, as I can prove it exists. Secondly, some of the thumbnails are not appearing, and this message is shown in their place:
Error creating thumbnail: convert: Output file write error --- out of disk space? `/tmp/transform_109931-1.jpg'.
Jo'Sakhar (talk) 08:03, 12 February 2013 (GMT)
This happened before, but uploads seem to be working again now. Silence is GoldenBreak the Silence 14:36, 12 February 2013 (GMT)
Cookie!
[
edit
]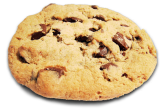 You have been given a cookie!
Your dedication and diligence to the wiki has not gone unnoticed. A user has seen the progress you've made, and has given you a cookie because of it. Good work! The user had the following to say:
Userpage
[
edit
]
Hi! I really like the layout of your userpage. Can you adjust mine to be like yours, but with emerald green instead of blue and with my portait picture instead of your banner (in the upper left corner)? I would really appreciate it! This message was written by Rosalia Tell her how she is doing? 04:58, 18 February 2013 (GMT)
Certainly. Copy my whole userpage as is, replacing the userboxes and the banner with the items you want. It will be a load of redlinks for a few minutes while I recolor the box for you, but once that's done the page will form properly. Jo'Sakhar➚talk to me 05:02, 18 February 2013 (GMT)

User:Rosalia Nightsong/box. Does this look nice, or do you have a different color scheme in mind? Jo'Sakhar➚talk to me 05:08, 18 February 2013 (GMT)
Go ahead and give it a look now. I've added a few extra boxes for you to mess with, and I've copied all the userboxes over. You can add and remove from either as you please. Jo'Sakhar➚talk to me 05:35, 18 February 2013 (GMT)

Thank you so much! I really appreciate it! This message was written by Rosalia Tell her what you think......of her work here. 05:36, 18 February 2013 (GMT)
Morrowind Overhaul Project
[
edit
]
I have begun the basic outline for the Morrowind Overhaul Project. If you can think of things that are needed, or anything else, please let me know :) You can find it in my sandbox, here.  :) Thanks in advance for your input! Jeancey (talk) 00:20, 22 February 2013 (GMT)
I can't think of anything off-hand for it, but it's starting to look good. Nice touch about houses. Never thought about those. I don't know if I should go editing the page if it's a draft or not, but if you want to throw my name down on the members list, I'd be happy to help, considering I'm hitting all those NPCs anyway ;) Jo'Sakhar➚talk to me 00:36, 22 February 2013 (GMT)

You can add anything to it if you think it needs it. Once it's complete, it'll have to be approved (I think), so adding in things now won't hurt. Jeancey (talk) 00:39, 22 February 2013 (GMT)

Oh some other things that you should check when doing inventory is that all the parameters in the NPC summary are correct. For morrowind, if they don't live in Balmora, Ebonheart, Vivec, Ald'ruhn, or Sadrith Mora, they shouldn't be using the City parameter. They should either be using the town parameter (for smaller settlements) or simple the loc parameter. Also, they shouldn't ever need to have "inside" be specified anywhere. Also, if any of the NPC Summary parameters say "none", they can simply be removed. We don't need to specify that the NPC doesn't own a house, that isn't really all that useful :) Also, make sure that the class is actually linking to the class. Classes such as Alchemist, Smith, Savant and Mage link to other pages, the class should actually be listed as [[Morrowind:Mage (class)|Mage]] in both the first sentence and the infobox :) Those are just some things I thought of today when looking over the pages. Jeancey (talk) 20:05, 22 February 2013 (GMT)