User:Darkheart
The UESPWiki – Your source for The Elder Scrolls since 1995
| | |
| --- | --- |
| | This user plays on a Windows PC. |
| | |
| --- | --- |
| | This user is male. |
| | |
| --- | --- |
| | This user is knowledgeable about Oblivion. |
About Me
[
edit
]
I'm a teenage kid, born and bred in Texas, though this does not make me a cowboy. Oblivion is one of my favorite games, and I've rediscovered it now that I can mod for it. And download mods for it. In unrelated items, I am also a guitarist, and a pretty proficient one at that. I'm trying to find a band who is actually serious about music, but no such luck as of yet.
My Mods
[
edit
]
This is a comprehensive list of all the mods I created:
Mehrunes Razor Unofficial Plug-in
[
edit
]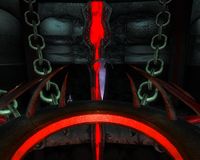 This mod adds the included Mehrunes Razor, adding the scripted enchants and a dungeon called (unoriginally) Fort Oblivion. The Mehrunes Razor is the same found in the ofiicial plug-in, but since the file doesn't use any DLC files, it is still perfectly legal.[1]
Oblivion Achievements
[
edit
]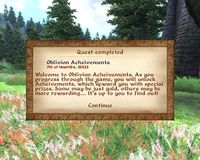 Wish you has an Xbox? No need! This mod adds a comprehensive list of over 110 achievements you can earn while playing Oblivion, and more to come! Comes in Reward and No Reward flavors, so you can get rewarded for your achievements.[2]
Red Rose Manor
[
edit
]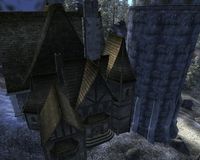 My first mod ever; Adds a Manor to the east of Bruma, stocked with a treasure trove of items and special features. And all you need to do is take the key from it's owner's corpse.[3]
The Library
[
edit
]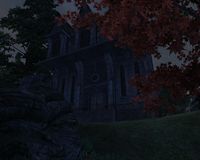 Adds a Library to the East of Skingrad, stocked with every single book that can be found in the game. Some books can be taken for free; others you can buy. Also comes with 6 custom books that you can buy or take.[4]
Oblivion Characters
[
edit
]
My farthest done character is Malachi Darkheart, a level 15 Redguard Vampire Assassin. I made him as famous as he is infamous, so people will call me a murderer and in the same breath praise me for my heroic efforts at the Battle of Bruma. I have completed the first two quests about 12 times, mainly because I find it hard to stick with any one character, so I create 5, all doing the same thing at different times.