Lore:Akos Kasaz
The UESPWiki – Your source for The Elder Scrolls since 1995
This page is currently being redesigned for the Lore Places Project (LPP).
The page may need work to meet the standards outlined on the project page.
Akos Kasaz
Type
Island
Continent
Yokuda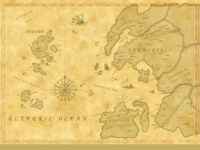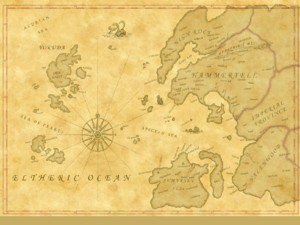 Akos Kasaz is the largest island in the Yokudan archipelago, between the Azurian Sea and the Sea of Pearls, far to the west of Hammerfell.[1] The capital of the Yokudans, Totambu, was located on Akos Kasaz.[2] In the late Second Era, other settlements included Tagon in the west, Taleskan in the north, and Yul in the south.[1]
Due to its size, the island spans multiple environments, some gentle and some brutal.[2] Northern Akos Kasaz was a fertile steppe, home to large herding clans, some of whom worshipped the Herd Mother, rather than the typical Yokudan gods. This group left Yokuda in the sixth century of the First Era, eventually founding a colony in the Vale of Silverhoof in High Rock.[3]
References
[
edit
]
^ The Horse-Folk of Silverhoof — Doctor Nabeth al-Gilane, Khefrem Academy of Yokudan Heritage