Arena:Firewatch
The UESPWiki – Your source for The Elder Scrolls since 1995
"Firewatch is the closest City-State to the firecone, Dagoth Ur. Legend has it that a great labyrinth resides under that fiery mountain. Here in this city however, the danger comes from other sources..."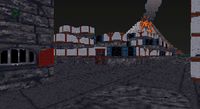 Firewatch is a city-state located in northeastern Morrowind, along the coast. The ruler is Queen Vaynth. Its rival is Ebonheart.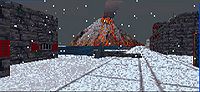 Locations
[
edit
]
Inns

Blue Dagger
Dancing Crow's Nest
Devil's Mug
Dirty Cup
Dirty Pier
Flying Sailor's
Gold Mug
Haunted Dagger
Haunted Galley
Haunted Serpent
Howling Noose
Queen's Cutlass
Red Mug
Screaming Ship
Silver Serpent
Thirsty Anchor
Thirsty Skull

Temples

Brotherhood of Charity
Brotherhood of War
Conclave of Mercy
Order of the Gentle Hand
Order of the Golden Tomb
Order of the Knights of Hope
Order of the Red Rose

Stores

Bargain Accouterments
Bargain Equipment Store
New Sundries
New Weaponry Store
<random>'s Quality Armaments
The Practical Sundries
The city-state Weaponry Store
<random>'s Supply Store
<random>'s Sundries
Unearthed Weaponry Store
Used Merchandise
<random>'s Finest Merchandise
<random>'s Professional Supply Store
Vintage Gear Store
Firewatch is a possible starting location for Dark Elves.