User talk:SerCenKing/Archive-2010-01
The UESPWiki – Your source for The Elder Scrolls since 1995
This is an archive, please don't post messages here. Post them on my talk page instead.
Why? Rpeh's no better than me. He's vandalized this site, I, at least have never done that. 86.170.169.139 14:29, 6 January 2010 (UTC)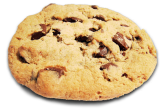 You have been given a cookie!
Your dedication and diligence to the wiki has not gone unnoticed. A user has seen the progress you've made, and has given you a cookie because of it. Good work! The user had the following to say:
Your Images, Sir
[
edit
]
Here and here are images of the two miners' shacks - Western and Eastern respectively. here, here and here are three images of Stirk Manor's second floor, showing the entrance, bedroom corridor and central bedroom respectively. I've already added the image of poor Captain Steller to the Creatures page.
That just leaves the image of the guard with a shield. I couldn't actually find a guard carrying a shield but I'll have another snoop around tomorrow. Let me know if any of those aren't what you wanted. –rpeh •T•C•E• 00:22, 8 January 2010 (UTC)
Ah my gud!!
[
edit
]
We are....the same.....age.......can you believe this? my entire universe just completely changed,, currently eating pistachios (i cant crack this one!!!) Mor'tar'iit 05:52, 10 January 2010 (UTC)
Feedback
[
edit
]
SerC, I would really appreciate your opinion as well for the matter going on here. Whenever you have the time please post your opinion there as well. TY :) --S'drassa •T2M 19:36, 16 January 2010 (UTC)
Can I ask a favor? (or many :P)
[
edit
]
Hi, SerC! As you can see in my conversation with Krusty, I've moved all the info of the DB members to their pages. But there are a few things missing. First, M'raaj-Dar's page still needs spells. Also, their chests seem to be set to spawn certain random, leveled loot, and last, it seems that Vicente has some strange behavior of "follow M'raaj-Dar" that kicks in at 4pm (at least from my observations in-game). So, if it isn't too much to ask, do you think you could give me a hand with this whenever you have the time, please? --S'drassa •T2M 23:36, 19 January 2010 (UTC)