Tes3Mod:Tamriel Rebuilt/Baldrahn
The UESPWiki – Your source for The Elder Scrolls since 1995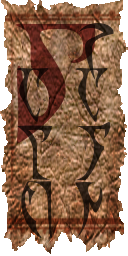 Baldrahn is a very small community of muck farmers south of Llothanis, dwarfed by the ruins of Nchazdrumn. It offers no services or transportation of any kind, and life in this town bores even the citizens themselves.
The majority of the shacks in Baldrahn are built on or near the edges of pools of water. These pools are home to muck sponges, the mainstay of the local economy. Starting early in the morning and laboring throughout the day, the local workers use muck shovels to scrape muck out of the sponges. Although it can be prepared for food, the raw ingredient is mildly toxic and can be used for Alchemy.
Main Square
[
edit
]
Baldrahn is built rather haphazardly, but it is centered around the home of Andoro Llemu, who is the town's headman. He manages the farming operation in town and is the only person here to offer some training, as well. As the town lacks any public establishment, Llemu seems to use his shack for gatherings instead, evidenced by the multiple chairs around his table and the screen divider and shelf blocking his bed from the living room. He also has a cellar, where he has some food provisioned, which could imply that he also acts as the town's general store.
There is a supply shack built over the water of the largest pool, where the town keeps its stores of muck and supply of tool replacements, buckets, lanterns and anything else required to keep the farming process going.
The rest of the villagers live in the remaining three houses. Interestingly, a quick glance at their living conditions reveals that they are better off than one would expect of laborers in their profession. Some even have stashes of over a hundred gold and plateware of appreciable quality.
Getting There and Around
[
edit
]
Baldrahn is remarkably inaccessible. Not only are there no transportation options in or out of the town (aside from your intervention abilities), but not even a path goes through it. Heading from Hla Bulor, turn off the path towards the north right before you pass a large pile of dirt to your left. Keep going north and you should see the shacks ahead. If you're headed from Llothanis, keep following the path along the shore until the rocky hills to your right give way. Skirt these hills and follow them east until you see the supply shack on the water of one of the muck pools. In either case, you will probably be able to see Nchazdrumn dominating the east.
Places of Interest Around Baldrahn
[
edit
]
Related Quests
[
edit
]
Miscellaneous
[
edit
]
The Smiler: Help a muck farmer get even with a co-worker.
Map Key

1. Zernani Sulips' Shack
2. Felres Narlis' Shack
3. Supply Shack

4. Andoro Llemu's Shack
5. Telis Zamra's Shack