Arena:Falinesti
The UESPWiki – Your source for The Elder Scrolls since 1995
"Falinesti lies near the coast on the northern region of Valenwood. To the north are the spines of the Dragon's Teeth..."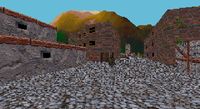 Falinesti is a city-state located in northern Valenwood. The ruler is King Elisgorn. Its rival is Silvenar.
Locations
[
edit
]
Inns

Black Chasm
Black Goblin
Blue Bird
Crimson Helm
Dancing Jug
Dancing Ogre
Dirty Jug
Flying Goblin
Flying Guard
Gold Eagle
Green Pit
Haunted Giants
Restless Eagles
Rusty Eagle
Rusty Helm
Thirsty Chasm
White Cup
White Dagger
White Eagle
White Pit
White Skull

Temples

Brotherhood of Justice
Brotherhood of Mercy
Brotherhood of Seth
Brotherhood of War
Brotherhood of the One
Conclave of Charity
Conclave of Faith
Conclave of Mercy
Conclave of Riana
Conclave of Solitude
Conclave of Temperance
Conclave of Truth
Order of the Gentle Hand
Order of the Knights of Hope

Stores

Bargain Armaments
Bargain Equipment Store
Bargain Weaponry Store
<random>'s Armaments
<random>'s Weaponry Store
<random>'s Supply Store
<random>'s General Armaments
The Essential Armaments
The Practical Weaponry Store
The Wyrm's Armaments
The Wyrm's Gear Store
The Wyrm's Supply Store
The Wyrm's Weaponry Store
Unearthed Supply Store
Vintage Sundries
Falinesti is a possible starting location for Wood Elves.