Arena:Blackrose
The UESPWiki – Your source for The Elder Scrolls since 1995
"Blackrose holds many secrets. You feel eyes on your back as the city gates shut behind you with a hollow boom. It is said that many enter and few leave this City-State. You do not plan to add yourself to that list..."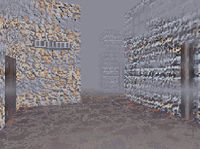 Blackrose is a city-state in central Black Marsh, south of Helstrom and west of Archon. Its ruler is King Claudios. Its rival is Lilmoth.
Locations
[
edit
]
Inns

Crimson Wolf
Devil's Giants
Dirty Dagger
Dirty Eagle
Dirty Huntsman
Flying Ogre
Gold Dungeon
Green Bird
Haunted Chasm
Haunted Ogre
Queen's Bird
Red Djinn
Screaming Golem
Screaming Wolf
Thirsty Wolf
Unfortunate Chasm
Unfortunate Dagger

Temples

Brotherhood of Charity
Brotherhood of Justice
Brotherhood of Mercy
Conclave of Justice
Conclave of Solitude
Conclave of the One
Order of the Gentle Hand

Stores

<random>'s Tool Store
Bargain Equipment Store
Bargain Gear Store
Bargain Sundries
Bargain Weaponry Store
<random>'s Finest Sundries
Elite Armaments
<random>'s Professional Equipment Store
<random>'s Professional Provisions
<random>'s Tool Store
New Equipment Store
New Gear Store
Rare Equipment Store
Rare Provisions
Rare Tool Store
The Adventurer's Sundries
The Emperor's Tool Store
The Essential Gear Store
The Wyrm's Provisions
Unearthed Sundries
Vintage Tool Store
Blackrose is a possible starting location for Argonians.